Mackie has been making waves in the professional audio world, with numerous review sites and online publications awarding rave reviews to the pro audio product manufacturer in recent months.
Performer Magazine
Mackie recently sent a DL32S unit to the band Adam and the Flood. They integrated the wireless capabilities into their monitoring setup for live shows. The review is now featured on the Performer Magazine homepage here.
Performer Magazine also published its review of Mackie's MC-Series Headphones and CR-Series Earbuds. The review can be found on their website here.
Performer Magazine has more than 75,000 print subscribers and welcomes 100,000 website visitors monthly.
Headphone.Guru
"The hubbub about the Mackie MC Series headphones is certainly justified."
"If you are looking for an inexpensive headphone that delivers realistic sound, then you won't go wrong with the Mackie MC Series, a definite recommended product."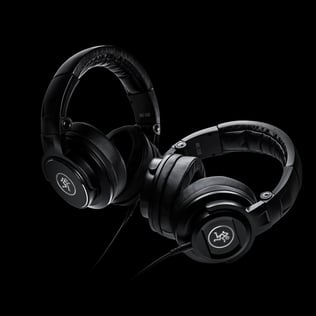 Headphone Guru receives 25K web visitors a month and just posted its review of the MC-Series headphones. You can read the full review here.
To locate an Mackie dealer click here.
To speak to someone from our friendly Mackie team, click here.