---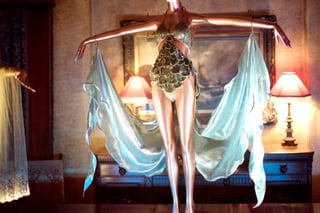 Optoma projectors light up Miss Fisher's Murder Mysteries Costume Exhibition at heritage-listed Rippon Lea
The National Trusts of Australia (NTA) are community-based, non-profit, non-government organisations committed to promoting and conserving Australia's indigenous, natural, and historic heritage. The NTA (Victoria) is the producer behind the Miss Fisher's Murder Mysteries Costume Exhibition (MFMMCE) at the historic Rippon Lea mansion in Melbourne, Victoria. The exhibition features costumes and props from the popular Miss Fisher's Murder Mysteries television program featured on the Australian Broadcasting Corporation (ABC).
---
To overcome the restrictions at heritage-listed Rippon Lea, the NTA designed an exhibition that made heavy use of projectors to beam images onto different surfaces, namely walls and mannequins. This way, there would be a full complement of material on display, with little disruption to existing internal walls and fixtures.
The NTA recognised it needed a fleet of portable and easily-mounted projectors. Having previously used Optoma handheld projectors for tours at another historic building, the NTA chose to invest in several new, compact Optoma projectors.
Amber Technology helped the NTA determine which products would best suit the exhibition's needs, and how many would be required. The NTA chose a selection of compact short-throw and larger long-throw projectors from Optoma.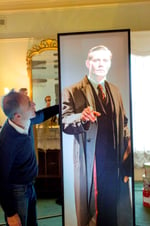 "Amber Technology provided the NTA with extensive end-to-end support, from the initial project briefing through to post-sales. Amber Technology discussed existing and potential needs to ensure the solution we chose would be adaptable for future projects at the NTA."
Martin Green, Learning and Interpretations Manager,
National Trust of Australia (Victoria)
---

Download the full case study for more information
The team at Amber Technology can help you to create your next visual projection solution. Contact us to discuss your project requirements.
---