With the CP-1050, Onkyo offers a turnkey solution for audiophile-level analogue sound with less hassle and expense. There's never been a better time to rekindle your passion for collecting and listening to records.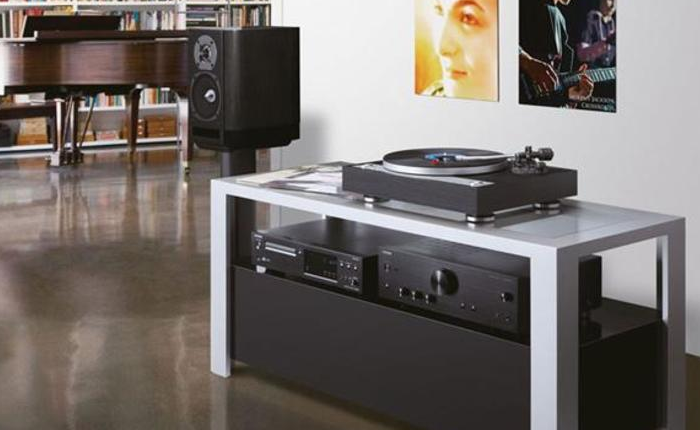 CP-1050 features a smooth and stable direct drive controlled by a quartz-lock system. The aluminium tonearm ships with a quality MM cartridge, and thanks to an innovative counterweight system and detachable head-shell, can also accept most popular aftermarket cartridges, with solid MDF deck construction, these elements combine to deliver exceedingly beautiful sound that's both clear and detailed while celebrating the lushness,depth, and warmth so beloved of the analogue format.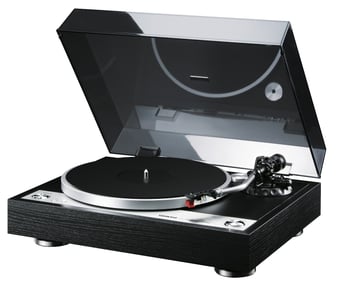 Aesthetically, the CP-1050 is a pleasing blend of '70s retro and clean, contemporary style; a choice of black or yellow woodgrain finishes contrasting nicely with the gleaming alloy tonearm and polished metal trim on the top of the deck. The player also includes a detachable acrylic dust cover, which makes the perfect centrepiece for stereo systems of any vintage.

The CP-1050 ships with everything needed to play vinyl on your existing stereo system (just be sure to check your receiver has phono inputs before purchase). Install the cartridge, set the tracking pressure as specified in the product manual, connect the turntable using the supplied cable, and you're ready to relive the magic of vinyl in all its glory.


ADVANCED FEATURES
Built to Deliver Affordable Audiophile-Grade Sound
Stable Direct-Drive System for Minimal Low-Frequency Cogging Noise
Customized Brushless DC Motor
Quartz-Lock Control System for High-Precision Rotation
Solid Anti-Vibration MDF Cabinet Construction with Black or Yellow Woodgrain Finish
Die-cast 305 mm Aluminium Platter for Effortlessly Smooth and Stable Rotation
Wow and Flutter Less than 0.15%
Signal-to-Noise Ratio Over 60 dB
Aluminium Static-Balance S-shaped Tonearm
Moving-Magnet (MM) Cartridge Included
Detachable Head-shell Compatible with Aftermarket Cartridges
Tonearm Counterweight Supports Range of Cartridge Weights
Gold-Plated RCA Phono Output Terminals with Dedicated Grounding Post
(Cable Included)
Easy Button-Selectable 33 1/3 and 45 rpm Speeds
Quickly Spins to Playback Speed Stability
Includes Detachable Acrylic Dust Cover
Resonance-Damping Rubber Slip-mat Included
Large Height-Adjustable Anti-Vibration Feet


To locate a Onkyo dealer click here.
To speak to someone from our friendly team, click here.