The Apart SQGR is an optional square grille with integrated safety wire that fits all loudspeakers in the CM Design Series.
This adaptor is designed to suit contemporary interior styling converting every round CM Design loudspeaker into a loudspeaker with square grille. For the smaller loudspeakers in the range, adapter rings are provided in the box. This option is suitable for CM60DTD, CM30DTD, CM20DTS, CM1008D, CM608D, CM20DT, CMX20DT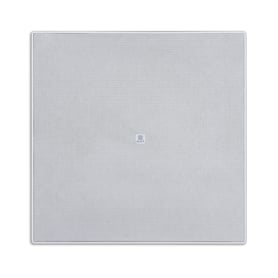 To locate a Apart dealer click here.
To speak to someone from our friendly team, click here.