The audio, lighting, video and staging Roadshow, ENTECH will be touring through all major cities next month, showcasing all that the industry has to offer. Among other well-known brands on Amber Technology's stand will be Digital Projection, displaying a static presentation of the M-Vision 21000 and HIGHlite Laser 4K UHD, two projectors creating a significant impression among industry professionals.M-Vision Laser 21000 WU
This projector features an unprecedented 20,000 lumens output and a 10,000:1 contrast ratio, to provide budget-sensitive applications a large-screen imaging solution and near 3-Chip performance at a 1-Chip price point. A first of a new breed of Single Chip DLP Laser projectors from Digital Projection, the lamp-free, laser phosphor projector utilises new Colourboost+Red Laser Technology for incredible luminance levels.
20,000 Lumens
WUXGA Resolution
COLORBOOST+ Red Laser Technology
Fully Sealed Optics
20,000 Hours Illumination
Laser Light Source
Portrait and Landscape Capable
E-Vision Laser 13000
12,500 Lumens
10,000:1 Contrast
COLORBOOST + Red Laser
Sealed Optics
WUXGA Resolution
20,000 Hours Illumination
Laser Light Source
Portrait and Landscape Capable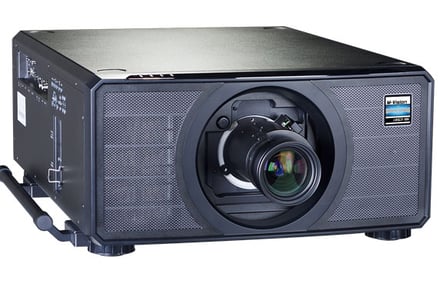 Remarkably bright, the HIGHlite Laser 4K 12000 has a stable solid-state light source, capable of producing over 20,000 hours of illumination. This projector delivers an impactful imaging solution that installers and system integrators can deploy with minimal maintenance throughout the lifetime of the display. As a bright, long-life illumination source, with a plethora of precision features, it effortlessly suits a diverse range of professional venues.
12,500 Lumens
2,000:1 Contrast Ratio
4K-UHD Resolution
16:9 Aspect Ratio
3 x 0.67" DarkChip 1080p DMD
Portrait & Landscape Capable
Unbeatable Cost of Ownership
HDMI 2.0 Connectivity
DisplayPort 1.2 Connectivity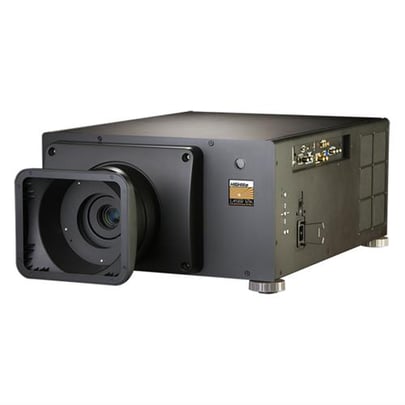 Visit Amber Technology at ENTECH to find out more about the exciting new Digital Projection models from our DP Business Development Manager Emilijo Mihatov. Be sure to stop by the show to see what's possible with Digital Projection.
To register to the show, click here.
Or, to speak to someone from our team, click here.