The well-known warm Australian climate has made designing outdoor living areas more popular when renovating or building a home
[1]
. For most, designing the backyard is an extension of the indoor living space to allow for relaxation or entertaining.
An outdoor audio set-up can enhance the environment and lift the mood. It also takes the pressure off an indoor audio system to be used to create ambience outside.
What do the experts say?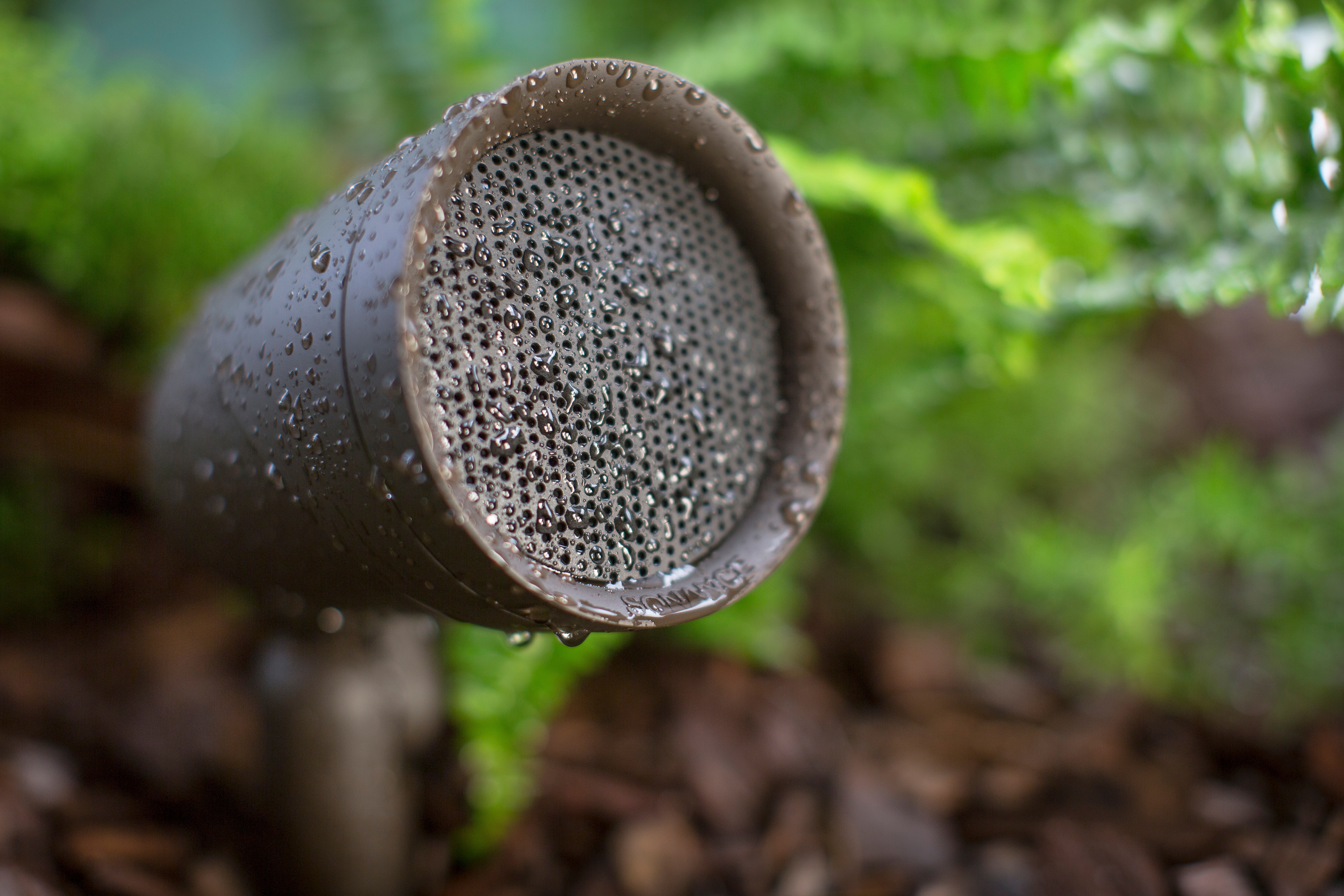 According to Damian Cavanagh, Managing Director, Electronic Living, Virginia, QLD:
"Speaker systems such as the Sonance outdoor range are ideal for outdoor living and entertaining spaces as they include a vast range of sizes and models to suit any requirement, while also remaining durable enough to handle Australia's extreme weather conditions,"
"Our design engineers utilise state-of-the-art software to locate and position speakers to ensure the highest-quality audio is achieved each and every time for our client's projects."
Using conventional speakers outside not only looks unsightly but can also produce low quality "narrow sounding" audio that requires a much higher volume, placing unnecessary greater loads on amplifiers and in turn projects sound into neighbouring properties and surrounding dwellings.
Sonance Outdoor Speakers
Traditionally, outdoor speakers have been placed on patios and balconies facing towards the backyard. Unfortunately, this projects sound across the space and into neighbouring properties.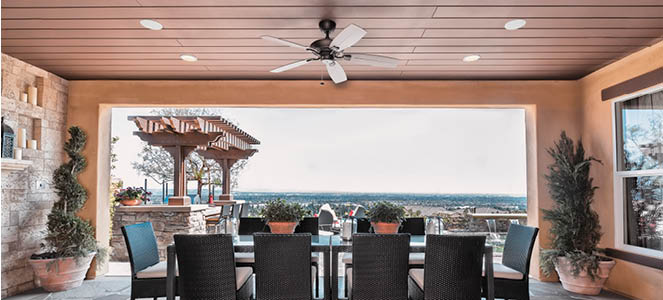 The Sonance outdoor audio range includes an extensive selection of speakers designed to be positioned around the property boundary facing inwards, towards the entertaining area. This minimises the potential of sound travelling outside the desired area and focuses a very wide sound field to the desired area of listening.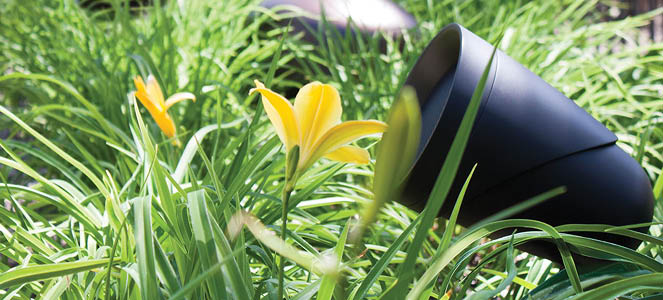 Sonance Landscape Series
The Sonance Landscape Series is a scalable outdoor speaker system, delivering even coverage across any sized area. The speakers are fixed directly into the ground and are designed to blend into the surrounding plants and foliage with a similar design to garden bed light fittings. The same speakers can also be attached to trees or hard landscaping features for a broad sound coverage. The subwoofers are installed discreetly below the ground, with only the top port visible above the ground which completely blends the units into the surrounding environment while providing superior low frequency bass response. Using this type of system can also allow for further expansion to a larger area if required after the initial installation.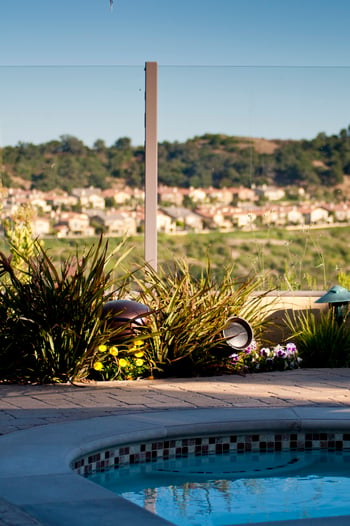 Around swimming pools is another popular area for audio installation. A rock speaker system can blend in discreetly, while still producing high-performance sound. The Sonance range of rock speakers are splash resistant and suitable for exposure to temperatures from -25 to 65 degrees Celsius. With two colours and sizes available, the Sonance rocks can blend easily into any landscape, providing an invisible and fit for purpose audio solution.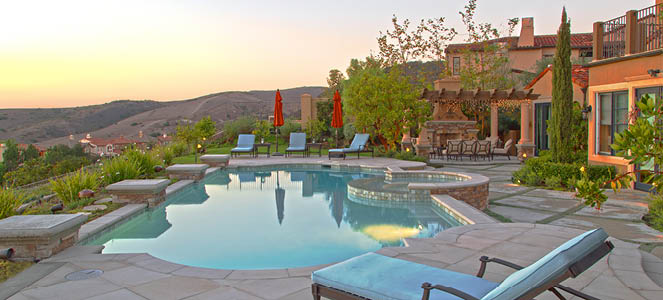 Sonance SonArray
For a quick set-up solution in the backyard, the Sonance SonArray includes eight satellite speakers, one subwoofer and features a dedicated amplifier which produces crisp, clear audio at high and low volumes. Just like the larger Sonance landscape speaker systems the SonArray can also be placed at low levels blending into the surrounding foliage, as well as higher levels on trees and balconies to achieve the desired area of coverage.
For more traditional outdoor setups such as courtyards, patios and under eaves, Mariner and Extreme high performance in-wall and in-ceiling speakers can be installed to achieve more conventional audio distribution.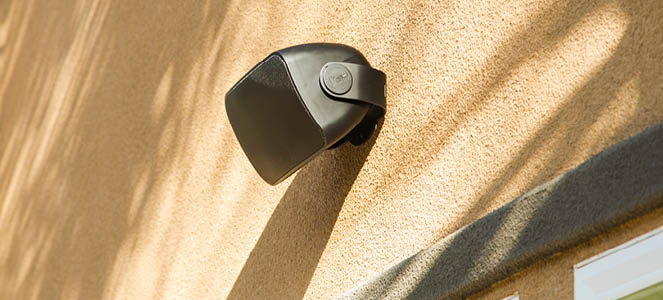 Whether it's to recreate an outdoor cinema set-up or to simply relax on the deck, having high-performance, quality audio integrated into your naturally landscaped surroundings will vastly enhance the ambience and provide a greater level of enjoyment to any outdoor activity.
To locate a dealer click here.
[1] https://www.houzz.com.au/photos/outdoor-photos