There are very few microphones existing in the world that can withstand the extreme cold, moisture and wind inherent in Antarctica's harsh environment and documentary maker Nerio Gutierrez (Playground Estudio) knows DPA is arguably the best. Last year, he and his team spent six weeks aboard the Spanish Navy's scientific vessel, Hesperides, recording the sounds of penguin colonies, whales, zodiacs and various other marine life both on and offshore, for his film Antarctica: A Message from the Frozen Planet.
"The most important thing in a project like this is to be sure that your tools will respond in any condition without any worries… our DPA d:dicate™ 4017B Shotgun, d:dicate™ 4011C Cardioid and d:screet™ 4061 Necklace Microphones worked incredibly well and gave us the best sound we could possibly get from a place like Antarctica. One of the most amazing experiences we had was using our DPA mics to capture tiny snowflakes flying around with absolutely nothing else around. This was an incredible sound and there is no doubt that we were only able to catch that kind of detail thanks to our DPA microphones."
"Antarctica is the only continent on our planet that mixes the highest standards in science, conservation and collaboration between countries, even when some of these countries were in conflict like the United States and Soviet Union during the Cold War period," says Gutierrez. "Because of this curious behavior, we wondered, is mankind in the position of saving Antarctica before saving themselves? Starting from that point of view, we decided to go to Antarctica to see what is going on there and see how the world is seen from that perspective."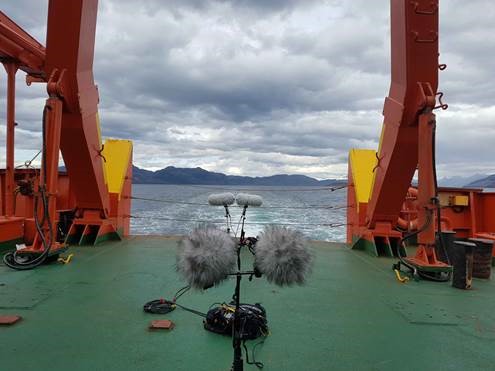 Gutierrez was ecstatic with the quality of audio that was achieved from using their DPA mics and can't wait to using them again. "My DPA mics were a crucial part of this film and I don't know what I would do without them. I can't wait to pack my DPAs for my next adventure."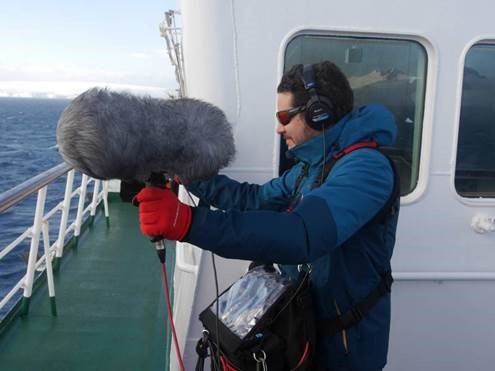 Antarctica: A Message from the Other Planet pays tribute to the 25th anniversary of the Madrid Protocol, an agreement that protects the captivating and fragile continent, posing questions about the intriguing relationship between civilization and the most relentless place on earth.
To locate a DPA dealer click here.
To speak to someone from our friendly DPA team, click here.