The best instrument microphone is now even better
Arriving soon in Australia, the new DPA Microphones d:vote™ 4099 with CORE Instrument Mic is far beyond anything you've heard before. Sporting a new streamlined design and DPA's powerful CORE technology, it can be used with one of DPA's many mounting clips to let your audience experience the true voice of your instrument.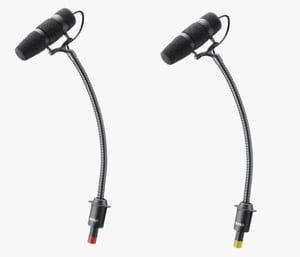 d:vote™ 4099 with CORE by DPA brings more clarity and details to your music, across the entire dynamic range. Anyone looking for the very highest sound quality should choose CORE by DPA – every musician, live sound engineer and anyone else who takes pride in quality audio.
The legacy version of the d:vote™ is already the recognised standard for this type of microphone and the CORE by DPA version adds just another layer of sound quality that further distances this mic from its competitors.
Find out more about this exciting new product and the CORE technology on the DPA Microphones website.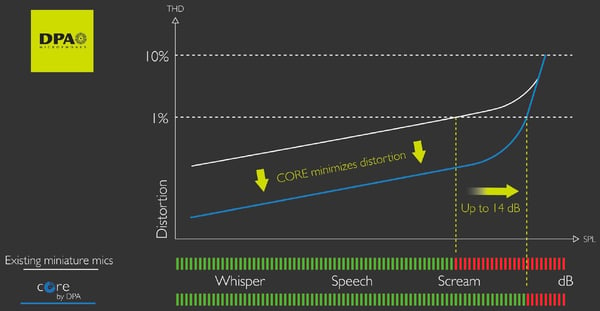 Choose YOUR d:vote™ 4099
Available in two versions to match the SPL of your instrument, d:vote™ 4099 with CORE by DPA lowers the general distortion heard at all levels and increases the dynamic range up to 14 dB (at 1% THD).
In addition to the streamlined windscreen design, which has a slightly thicker diameter to improve the protection of the sensitive backport of the microphone, DPA have added the red and yellow marks at the cable end of the gooseneck. This color-coding is almost invisible in use due to the mic placement on an instrument but is invaluable for easy identification of the two SPL versions of the mic.
Configure your d:vote 4099 here.