The Art of Foley is a fascinating one. It takes precision and unwavering attention to detail to do properly – an aspect of the form Foley mixer Geordy Sincavage is all too familiar with. Sincavage owns Sinc Sound, a company that creates sound effects and ambient sound for film and television. With the absence of an audio library, Sincavage uses everyday objects like paperclips for dogs' paws and plungers for horse's hooves, to capture the native, realistic sound of an object, artificially. He depends on DPA Microphones' d:dicate 4006A Omnidirectional Microphones to maintain the standard in quality he needs.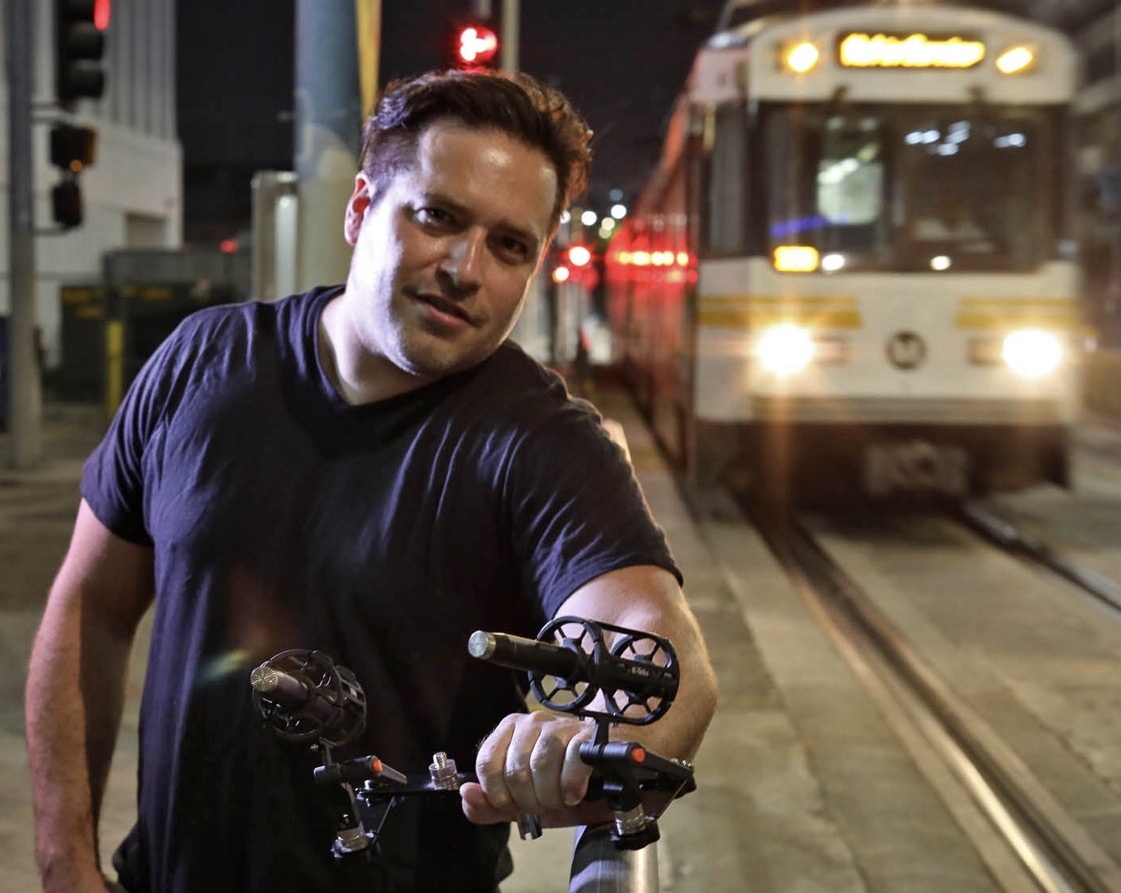 "I started using DPA microphones around two years ago by recording for The Revenant," says Sincavage. "I wanted to do stereo room miking on a separate track in Pro Tools and to do that I needed two separate microphones. I reached out to Chris Spahr, VP of sales and marketing in the US, at DPA because I needed the cleanest microphones that would give me the truest sound. So many microphones color sound and DPA mics have the flattest sound with no noise floor. The resulting audio was clear and concise, which is hard to find when you are trying to replicate the sound that you are hearing in real life through a microphone."
Sincavage has worked on a number of projects including Lost, Westworld and the 2015 film The Revenant where he used DPA d:dicate 4006A's to recreate the viscous, relentless winter landscape of the American wilderness. He and his team's recreation of such sounds as snow crunching under feat, oars splashing and boots walking over wooden planks helped earn 12 Academy Awards® nominations for the film, including recognition for outstanding sound editing and mixing.
Sinc Sound uses DPA mics for both close-miking and distance-miking scenes, with the main purpose of capturing sound organically and accurately. "For Westworld, the d:dicate 4006A's were used nonstop," says Sincavage. "That show is very different and has a lot of transitions. There are scenes that take place in these old western buildings, such as a bar, and we needed to record creepy wood steps and big sounding floor surfaces. There was a scene when a big safe comes out on a wooden landing and the actor drops it down on the floor. I wanted to make sure I kept a distance from the action, but also got the sound of the safe exploding off the floor. Utilizing the d:dicate 4006A's was a game-changer, as I was able to mic from a distance and still capture the native sound of the safe."
For HBO's The Leftovers series, the d:dicate 4006A's were used to record any organic sounds, like car doors opening and closing. "Recording the sounds for The Leftovers was a bit easier, especially using the DPA mics. I was able to capture the 'everyday sounds' that this production called for without worry. With DPA mics, I know that I am getting the most accurate sound. I plan to use the mics as much as I can in the future. They help me to capture the integrity of background noises and that is my main goal for any production."
To locate a DPA dealer click here.
To speak to someone from our friendly DPA team, click here.