DPA d:vote™ Instrument Microphones Deliver Big, Beautiful Sound in a Small, Easily Hidden Package
For over the last five decades, Al Schmitt, accomplished engineer and producer, has worked closely with an incredible list of music royalty including Frank Sinatra, Michael Jackson, Celine Dion, Paul McCartney and Michael Bublé. For Schmitt, equipment selection is a critical component to the success of his projects. When he had a chance to try out DPA Microphones' d:vote™ 4099P Instrument Microphone for Piano, the results were nothing short of spectacular.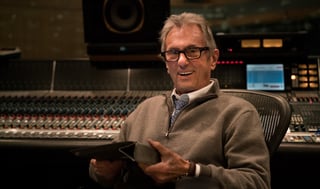 "I received my first DPA microphones as a gift from someone who was in my 'Mix with the Masters' class in France, a week-long music production seminar held in the south of France and conducted by A-list producers. We were talking about microphones and I said I would love to try DPA's d:vote™ 4099P sometime and the next thing I know, my student gave me a set. They sounded great and I've been using them ever since."
Schmitt has recently used DPA mics for recording albums with major artists. "The artists sit down at the piano and have no idea there are microphones hidden inside of it. The d:vote™ 4099Ps have a small footprint, are easily hidden and are perfect for studio recording. The fact that they're so small means it helps with our isolation when we're recording" says Schmitt.
Since Schmitt does not use any EQ in his recordings, the sound of the microphones he uses is extremely important.
"The d:vote™ 4099 Instrument Microphone is an excellent, beautiful high-end microphone. It has the quality of a large diaphragm microphone, yet you can put them in out-of-the-way places where it can't be seen and still get an incredible sound out of them. I plan on using DPA on future projects and am planning on trying them out on tom toms next."
The winner of 20 Grammy® awards, 2 Latin Grammys and a Trustees Grammy® for Lifetime Achievement, Schmitt has helped artists garner an astounding 160 gold and platinum albums. In 2015, Schmitt was awarded a star on the famous Hollywood Walk of Fame.