Dynaudio have announced the launch of two new pro reference monitors, the Core 59 and Core 7. Defining accuracy for times when audio detail is crucial, these monitors have been dubbed the ultimate in pinpoint accuracy by producers, engineers and musicians across the globe. In answer to industry demand, Dynaudio have created two models that allow career professionals the ability to create compelling and detail accurate audio productions.
Core technology
Like all Core speakers in Dynaudio's portfolio, the Core 59 and 7 models give you the choice of multiple configurations and orientation, giving you optimal flexibility for proper installation. They can be placed either standing up on its own or on their sides with the subwoofers either facing out or in. In cases where placement is aligned better with the listener's ear, woofers can even be placed on the top.
Core 59
As the flagship model of Dynaudio's professional reference monitor series, the Core 59 is the professional producer/engineer's trustworthy sidekick for creative projects. This three-way speaker offers uncompromising class-D amplification, ground-breaking digital signal processing, a super-inert 32mm-thick baffle and a flat bass response down to 42Hz with -6dB at 36Hz.
Designed for the most demanding of audio environments, it troubleshoots many common problems recording engineers, mixers, producers and editors face on a day-to-day basis.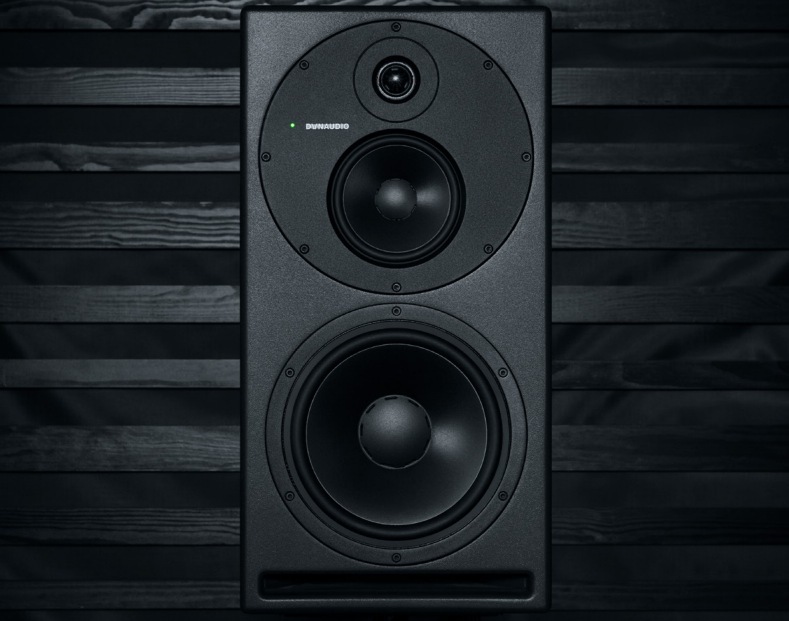 Tweeter: 1in
Midrange: 5in
Woofer: 9in
Inputs: Analogue and AES3 digital inputs
Maximum 24-bit/192 kHz: Depending on input signal
Maximum SPL: 112 dB @ 1 m anechoic, 118 dB half space
Crossover frequency: 312.5 Hz (LF/MF) / 5100 Hz (MF/HF)
Frequency response: 38 Hz – 24 kHz - 6 dB
Frequency response: 42 Hz – 21 kHz +/- 3 dB
Principle: Front-loaded bass reflex
Amplifiers: Pascal Class-D. HF 150W / MR 500 W / LF 500 W
Dimensions (WxDxH): 280 x 380 x 550 mm (11 x 15 x 21 11/16in)
Weight: 24.6 kg (54.2 lb)

Core 7

Professional audio engineers need to hear the good, the bad and the ugly when it comes to mixing solo voiceovers and soundtracks or mastering a full immersive audio project and Dynaudio's Core 7 delivers just that. As the most compact model in Dynaudio's range of pro reference monitors, it features two class-D amps (one 500W amp for mid-woofer and a 150W unit for the tweeter), all that DSP technology has to offer and a flat bass response down to 44Hz with -6dB at 38Hz.
Like the Core 59, it's been designed and built to deliver solutions to common problems audio professionals face often.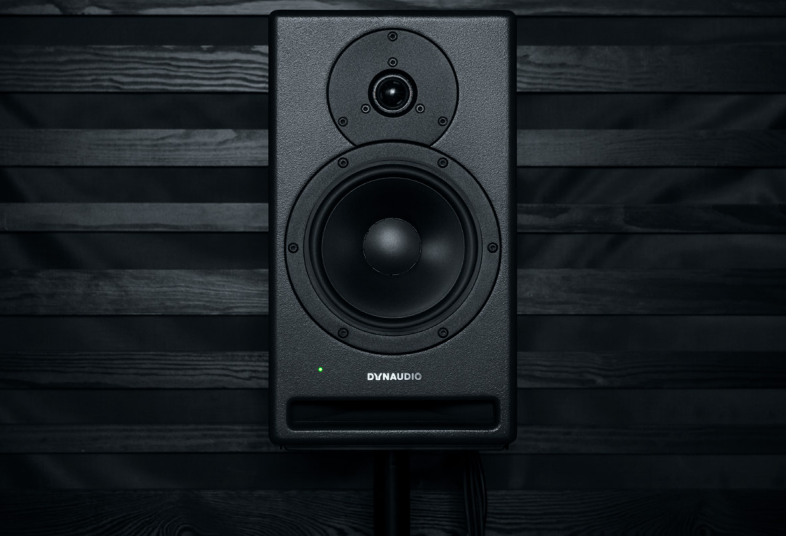 Tweeter: 1in
Midrange: N/A
Woofer: 7in
Inputs: Analogue and AES3 digital inputs
Maximum 24-bit/192 kHz: Depending on input signal
Maximum SPL: 112 dB @ 1 m anechoic, 118 dB half space
Crossover frequency: 2300 Hz
Frequency response: 38 Hz – 24 kHz - 6 dB
Frequency response: 44 Hz – 21 kHz +/- 3 dB
Principle: Front-loaded bass reflex
Amplifiers: Pascal Class-D. HF 150 W / LF 500 W
Dimensions (WxDxH): 220 x 370 x 390 mm (8 11/16 x 14 5/8 x 15 3/8in)
Weight: 14.7 kg (32.4 lb)