For music icon MØ's front of house engineer Jon Schumann, he faces the challenge of transporting the distinctive musical style to a live audience often. Karen Marie Ørsted Andersen's (MØ) music combines electronic elements and big samples with live drums, guitar and vocals, that brings with it some very modern production issues; one being the challenge of amplifying vocals and electronic samples in such a way, they're seamlessly integrated and complementary to each other.
Schumann believes this level of integration can't be achieved without the help of his repository of DPA microphones. The transient response and character of DPA is what makes them the market leader in its field and it's these aspects that help Schumann blend the live sources into a heavily processed electronic soundscape.

"DPA mics have always been a benchmark for a lot of my studio work and when I had the opportunity to take a larger pack out on the road, I was amazed at just how well the DPA sound also translated to live duties," he explains. "Doing FOH is a different beast to capturing a performance in a great sounding studio where you don't have to worry about things like wedges and a roaring PA, but the response from the mics was just such an incredible help in shaping my drum and vocal sounds. Finding a 'pocket' for the individual channels is so easy when I'm making decisions about what goes where. I also find myself dialling in a lot less for 'fixing' issues and a lot more just for creative uses - and I have become a lot braver with the processing because I can rely 100% on the sonic quality at the first point of contact. The fact that DPA mics are so tiny is also a joy because they are so easy to position."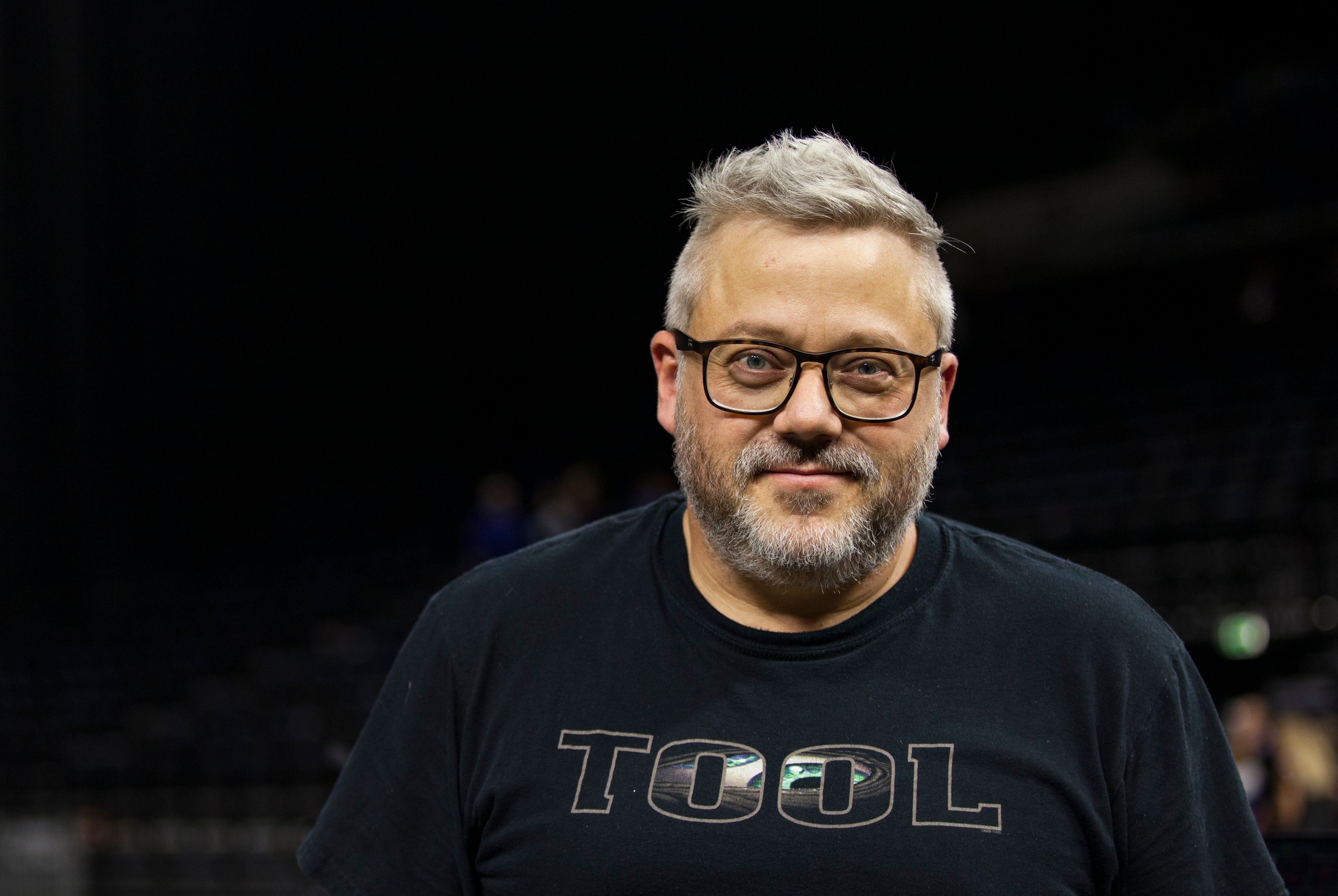 As an award-winning producer, Schumann has worked with a number of bands, including Kashmir, Mew, Carpark North, Kent, Ginger Ninja, D.A.D and many more. He added MØ to his repertoire in March 2013 and continues to work with her on all her live performances.

"I had decided to come off the road because I wanted to spend more time at home and focus on mixing tasks in the studio," he explains, "but then I got a call from MØ's agent asking if I could do a showcase in London and I said yes for old time's sake. She was like a powerhouse with a ponytail – there were 200 people at XOYO in London just going insane because she had such a great and unique voice and such amazing energy. That was five years ago and now we're heading out on her Forever Neverland Tour that will take us deep into 2019."

To make sure that MØ's vocals cut through the electronic wall of sound, Schumann wires up every musical instrument and voice on stage with DPA. He cites transient response, flat EQ, portability and size as the main reasons for his choice.
"We are carrying a full DPA mic locker that weighs less than my laptop bag and the sound that comes out of them is so clear and transparent that it's a joy to place the drums in the mix," he says.

His range includes a d:vote™ CORE 4099 Instrument Microphones for the kick, toms and second snare; d:dicate™ 2011C Twin Cardioid Microphones for hi-hat and percussion; a d:dicate 4011 Cardioid Microphone for underheads and a combination of d:dicate 2011C and d:dicate 4018 Supercardioid Microphones for the snare.

"MØ uses a linear d:facto™ Vocal Microphone on a Wisycom wireless body for her vocals because she feels 100% comfortable with the dynamics and frequency response of the d:facto," Schumann says. "I can clearly hear her leaning into the mic in a more controlled way and it is such a great help for me at FOH and Jeppe Andersson on Monitors. We can both focus on making her feel and sound great without spending too much time on carving out space for her to cut through. The d:facto does most of that work for us, but without sounding forced."

Schumann says he also likes to use the d:dicate 4017 Shotgun Microphones for in-ear mixes and a d:dicate 4091 small diaphragm condenser microphone for measurements at FOH.

"This combination of microphones works really well because my EQs are more or less flat on the snare, toms and cymbals and I get the wonderful punchy response I always dreamed of having in a live situation," he says. "For in-ear monitors, we have also found that we can drop the level of the mics significantly in the ears and still retain the clarity we need without the spill "junk" or oversaturation of the mixes."

MØ is currently on tour throughout Europe and will gradually make its way to US, Asia, Australia and South America before getting stuck into the summer international festival schedule. This full-on schedule hasn't stopped Schumann from keeping his finger on the pulse when it comes to product development ideas for the live and studio markets. "The advances in audio technology are progressing at such a fast pace that I'm spending a lot of time trying to be at the front of that evolution," he says. "It's an exciting time in the world of audio - I just need some more hours in the day!"


To locate a DPA dealer click here.
To speak to someone from our friendly DPA team, click here.