Grandview's new state of the art Remarkable Screen has a unique dry erasable matte white surface coating that features a hot spot free image with high gain and wide angles.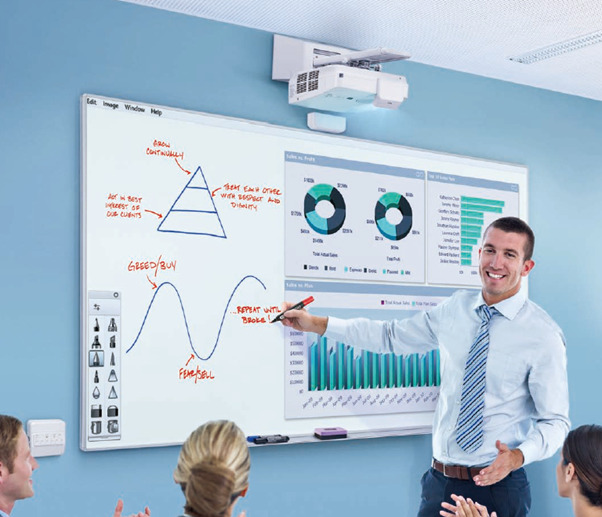 The Remarkable Screen consist a double layer of steel panels sandwiching an aluminium honeycomb layer, which ensures an ideal rigid flat surface. It is magnetic, fire retardant, water resistant, and mould resistant.
Sizes: 60" – 150" diagonal
Installation Options: Wall Mount
Comes with marker kit and marker tray


To locate an Grandview dealer click here.

To speak to someone from our friendly Grandview team, click here.