Just in time for Christmas, Optoma has announced the launch of UHL55 - the world's first ever 4K LED smart projector for residential applications.

Packed with smart features like Amazon Alexa and Google Assistant, it offers hands-free operation and IFTTT (unilateral) all on a single Android platform.

The UHL55 is the ultimate in 4K home projection, boasting PureMotion frame interpolation, precision optics and HDR.

Let the UHL55 plan all your festive celebrations with Infowall. This feature is personal, powerful and informative and completely customisable through programming and scheduling. Anything from setting personal reminders to creating multiple playlists, the UHL55 is super versatile and convenient.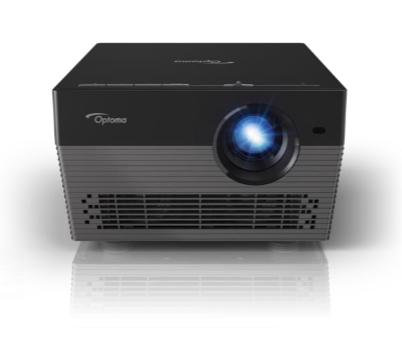 It features Smart Home technology with built-in WiFi and Android software and has a USB reader and instant on-off capabilities.

What Christmas day would be complete without great tunes and excellent audio quality? The UHL55 emits powerful, clean sound, with excellent Dolby 5.1 surround sound decoding functionalities and a bass reflex system that enhances low-frequency performance. You can use it as either a Bluetooth speaker or have it in music listening or movie watching mode.

This game-changer is compact, offers 20,000 LED hours and has auto keystone and auto-focus, making it simple to install and one of the most convenient projectors on the market.