To say iconic singer-songwriter Leo Sayer has produced some great songs would be a gross understatement. Rising to fame in 1973 with the release of "The show must go on", he's steadily maintained popularity over the decades, topping the charts in 1976 with hit record "You make me feel like dancing". It's 2019 and Sayer is still performing and writing music. In fact, during his recent European tour, he used DPA's d:facto Vocal Microphone for the first time. He was so impressed with the mic's sound he asked his long term sound engineer Damien Young to get his hands on some wireless d:facto units for his upcoming Australian and New Zealand tour.
Amber Technology was delighted to help with supplying audio equipment for Sayer's show. After the iconic musician demoed a number of different versions, the team purchased two 4018V capsules for the extra presence they offer.
"My introduction to the d:facto Vocal Microphone certainly came through Leo and it is now a microphone I would really like to have in my personal microphone kit because it is amazing," Young says. "I usually struggle with the 'extra' top end Leo loves but this mic doesn't give me any issues and I use significantly less processing to get a great vocal. On the last show I only used an HPF and compression, no severe EQ or DE-Essing was needed. It also takes FX well. The reverbs and other processing just works better with less noticeable artefacts."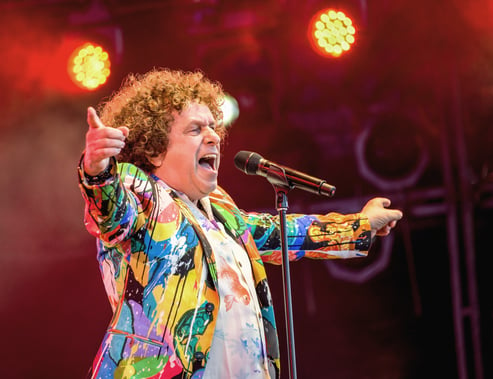 According to Damian Young, Sayer also loves the extended useable top end that he gets with d:facto because he prefers a bright and loud sound.
"With most other mics you can have one or the other," Young explains. "By the time Leo gets the level he wants it's either feedback city or lose the clarity. With the d:facto 4018V he can have both. Leo has a great voice and with the d:facto I can hear his performance, tone and clarity. The low notes are clear, the mids are not hard and the top end is clear without me wanting to 'fix' anything. I love the sound of this microphone - or rather I can finally NOT hear the mic because what I'm hearing is the source without any other rubbish in the way."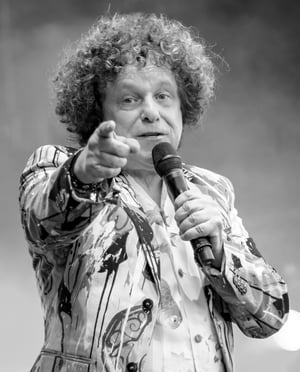 Sayer's superb track record proves he's a born performer, whose just as comfortable on stage as he is recording in the studio. He has worked with Damian Young since he moved to Australia in 2005, during which they've formed a very strong bond. Young himself has a very impressive repertoire, having held roles as a sound engineer, tour manager, production manager, FOH and monitor engineer and head of production company Ultrasonics Audio Engineering. He's worked with music icons BB King, Alice Cooper, James Brown, Jose Feliciano and Chubby Checker.
Young will accompany Sayer when they kick off their Australian and New Zealand tour in April of this year, where he will perform in more than 20 live dates. He'll then head back to the UK and Europe for a series of shows. For all shows, Sayer will be relying on DPA's d:facto as the two 3018V capsules are with him wherever he goes.
"I'm looking forward to Leo's upcoming tour so that I can hear how the d:facto performs with a variety of sound systems, monitor systems and rooms," Damien Young adds. "I already have a DPA d:dicate 4090 Omnidirectional Condenser Microphone in my studio, which is another great mic but I've not had the opportunity to use a DPA vocal mic before so this is very exciting."