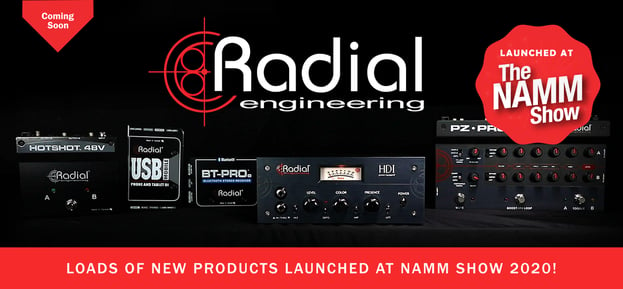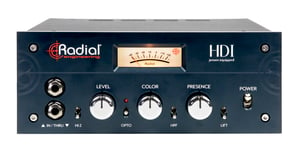 Radial HDI
The new HDI is Radial's latest flagship studio-grade direct box and preamp, with a simple but powerful feature set designed to produce superior sonic results within moments. Coming Soon.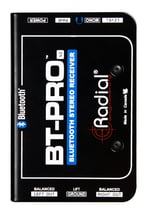 Radial USB Mobile
Adding to Radial's top selling DI's for consumer products range is the new USB Mobile, enabling you to connect your phone or tablet using a USB cable, iOS compatibility and the added benefit of charging your device whilst in use.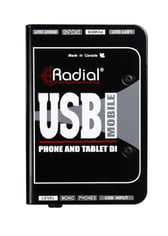 Coming Soon.

Radial BT-PRO V2
Version 2 of the best-selling BT-PRO was also announced at NAMM, featuring increased range and audio quality up to 100ft, silent and easy pairing and ability to be powered via 48V phantom from a mixing console.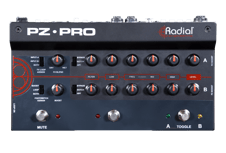 Radial PZ PRO
The PZ PRO joins the Radial acoustic preamp family and is a 2-channel preamp, DI and switcher-in-one with separate EQs, Piezo inputs boost on both channels as well as an XLR Mic input for both dynamic and condenser mics.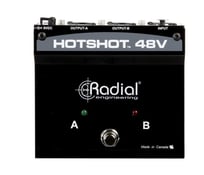 Radial HOTSHOT 48V
Now the legendary HOTSHOT switcher range will cater for condenser mics with the launch of the new HOTSHOT 48V. Providing phantom power for all condenser mics, allowing the artist to seamlessly toggle the mic from PA to monitors.
To locate a Radial dealer click here.

To speak to someone from our friendly team click here.