4.1 Sys

tem

Simple install

Expandable coverage
The new Sonance Patio Series is designed to provide a discrete system which offers a full range, even-balanced audio coverage for smaller spaces.
Building on the concept developed from the Sonance Landscape Series, Garden Series and Sonarray Series the Patio Series answers the question that has been asked by many to create a solution for a smaller space.
Sonance stands firm in the belief that speakers should blend in with the design of the space and be comfortable to listen to.
The Patio Series System of four all-new satellites and one all-new 8" in-ground subwoofer now gives integrators the ability to provide a solution for spaces up to 100 square metres.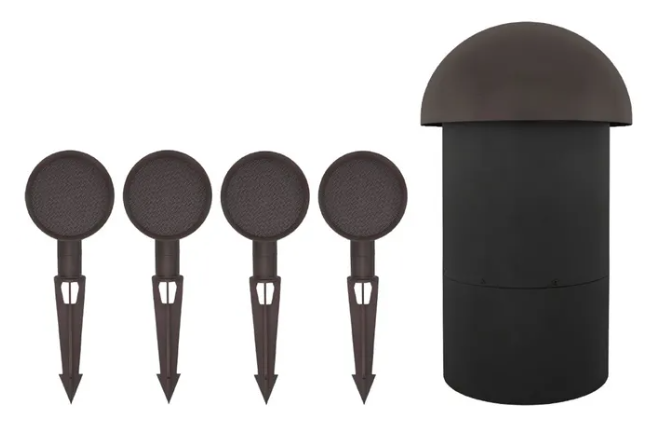 The texture, brown finish and design of the Satellites and sub has been refined and developed to ensure the speakers become hidden with the natural elements of the landscape, blending into the surroundings.
The system is fully weatherproof and designed to provide a long troublefree life outside.
The new Patio Series is the latest solution and replaces the outgoing Sonarray Series. It not only offers a 4.1 starting point for smaller spaces it is also expandable to an 8.2 System for areas up to 200sqm. These can be driven off the Sonance SR-2-125 DSP Amplifier.
To locate a Sonance dealer click here.
To speak to someone from our friendly Sonance team, click here.