Nifty Things 1: HDANYWHERE XTND2K30 extender set
Nifty Things: an occasional series looking at small, interesting AV products that create options, solve problems and generally make AV installers' lives easier…
Sometimes what starts out looking like a simple AV installation gets complicated when a TV or display screen has to be installed a bit further away than expected. Or where there's a wall that just won't accommodate a pre-terminated HDMI cable.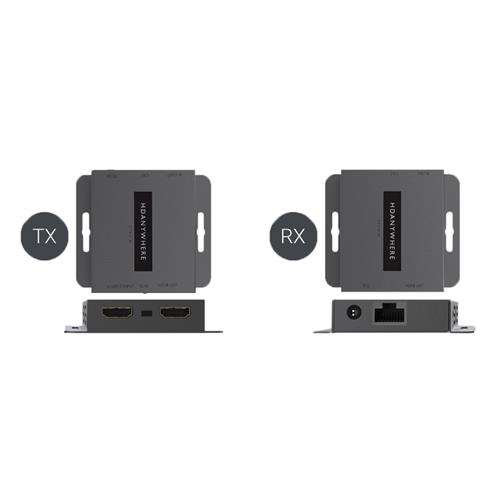 HDANYWHERE's XTND2K30 extender set is a small, simple and low-priced 2K (1080P) extender that allows a TV/display to be installed 30m from the source device using just a 'blue cable' (Cat 5e or Cat 6 data cable) to carry the signal.

The 2K30's aluminium housings are very small and extremely light weight, allowing easy installation with double sided tape. Power is required only at the source end of the link, and the set includes an Infrared receiver and emitter to carry remote control signals from the display back to the source device.

Foxtel on the patio for cricket season, anyone?
With a low price of just $129 inc GST (RRP), the HDANYWHERE XTND2K30 is more cost effective than driving back to the office for a long HDMI cable, and a lot easier than trying to filed-terminate HDMI connectors.

Definitely a Nifty Thing.