One For All Design Series TV Stands are contemporary interior design pieces that are flexible, practical and fit any modern living room. With One For All's Design Series, you can achieve easy no-drill installation in minutes.
Designed in the Netherlands, One For All's top-notch 360° swivel stands with height adjustment features are built with design and purpose in mind. They want a TV stand to do its job properly and ensure you always have the right angle for the best TV viewing experience avoiding any unwanted glare.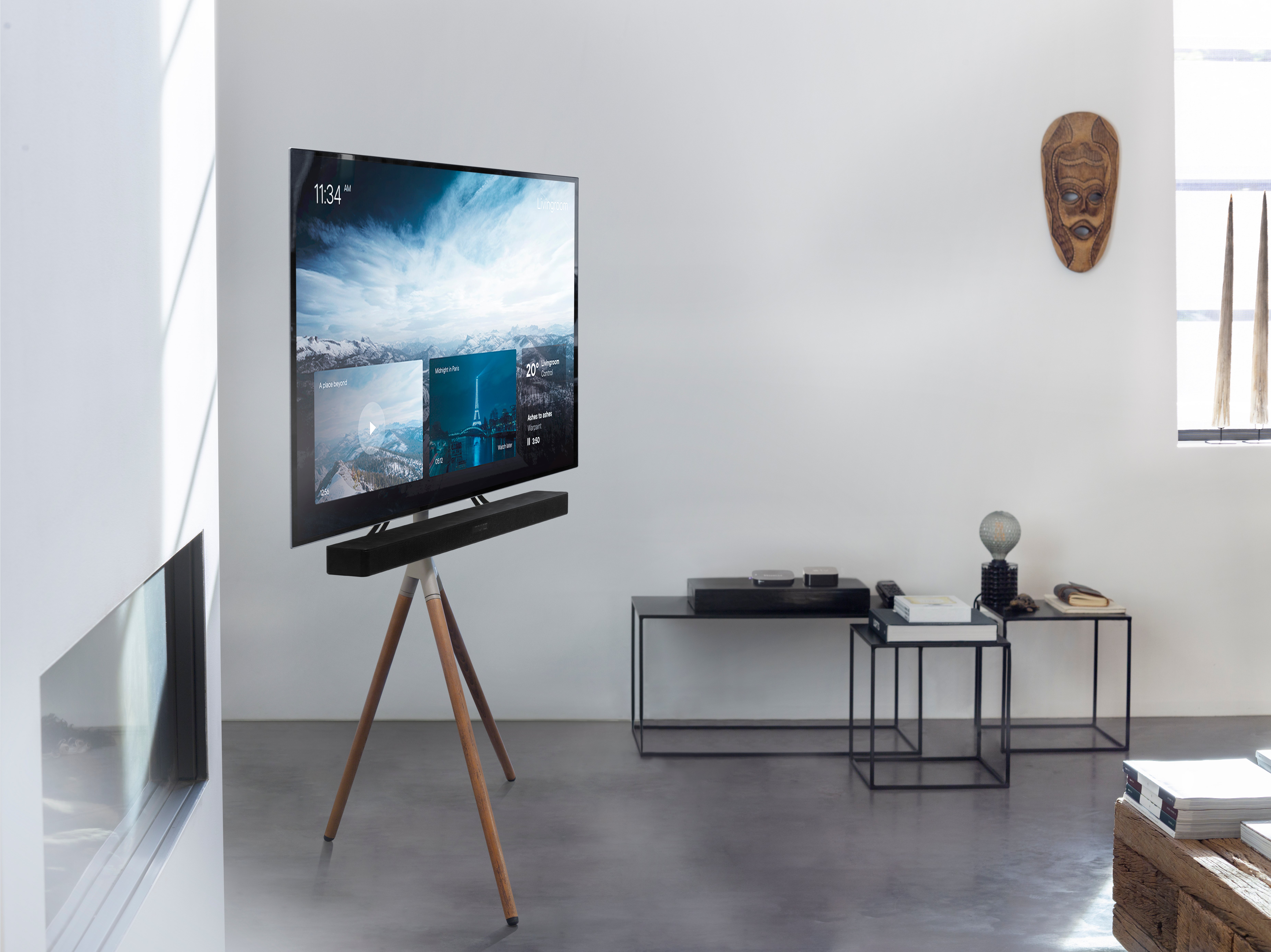 Like all products from One For All's unique selection, their adjustable TV stands are built to be universal and work with every type of smart TV and brand on the market. It's their mission to deliver practical everyday solutions which suit your home situation perfectly.
One For All's TV floor stands are extremely easy to self-assemble in a matter of minutes without the need for a drill or handyman. Life couldn't be easier.
To find out more about the stylish One For All Design Series, click here.
To locate a One For All dealer click here.
To speak to someone from our friendly One For All team, click here.