In an exciting collaboration, Optimum Solutions Engineering LLC and Silvus Technology have joined forces to test the performance and range limits of the MIMO radio, when used with a GPS based automatic tracker antenna system.
The world-renowned and spectacularly barren Pike's Peak in Colorado with its unobstructed view that spans for miles, provided the perfect location for the test during the Pikes Peak International Hill Climb in 2017. The OS-PT-100 was in the ideal position to track the aircraft using the aircraft's location data right from take off at a nearby airport.
Advancements in technology made it possible to stream 5Mbps of data right up to the maximum range (325km away). Then as planned, the aircraft made it safely back to land for refuelling. The tracker could then track the aircraft, as it took off again and streamed data all the way back.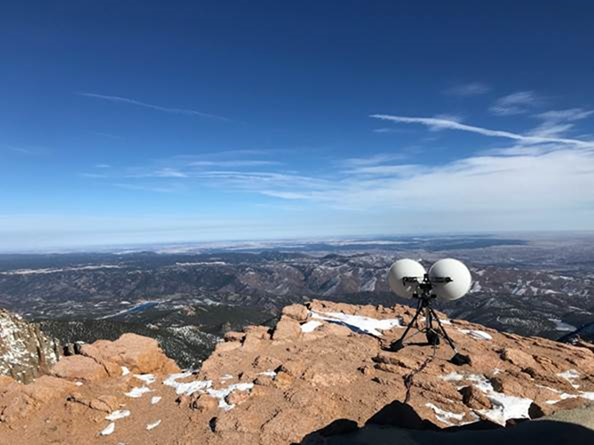 The OS-PT-100 dual dish tracker system was fitted with a Silvus SC4400 4x4 MIMO radio and two 20 Watt per channel bidirectional amplifiers. An SC4400 4x4 MIMO radio, two 20 Watt per channel bidirectional amplifiers and four blade airborne antennas were integrated into a small manned fixed-wing aircraft.
OS-PT-100 integrated with Silvus 4X4 MIMO SC4400 radios, two dual bidirectional power amplifiers and 4 low-pass filters
The OS-PT-100 system can also be used as a single tracking system, integrated with two different radios at different frequencies to increase redundancy. For example, two Silvus 2X2 MIMO SC4200 radios and two dual bidirectional power amplifiers. This configuration allows for long ranges (more than 150km LOS) primary link and secondary backup link.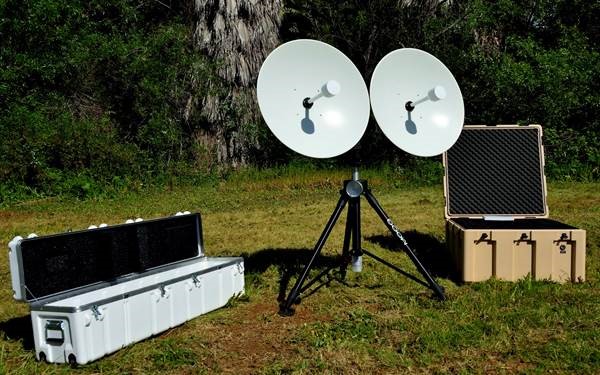 OS-PT-100 integrated with two 30 inch solid dishes
More information about Optimum Solutions trackers can be found here.
For more information about Silvus MIMO technology click here.
To speak to someone from our friendly Silvus team, click here.