Jacquire King's new studio 'LBT' is an innovative space. Built to allow for what he describes as 'creative elbow room', it showcases King's rich collection of instruments from over the years, all within arm's reach.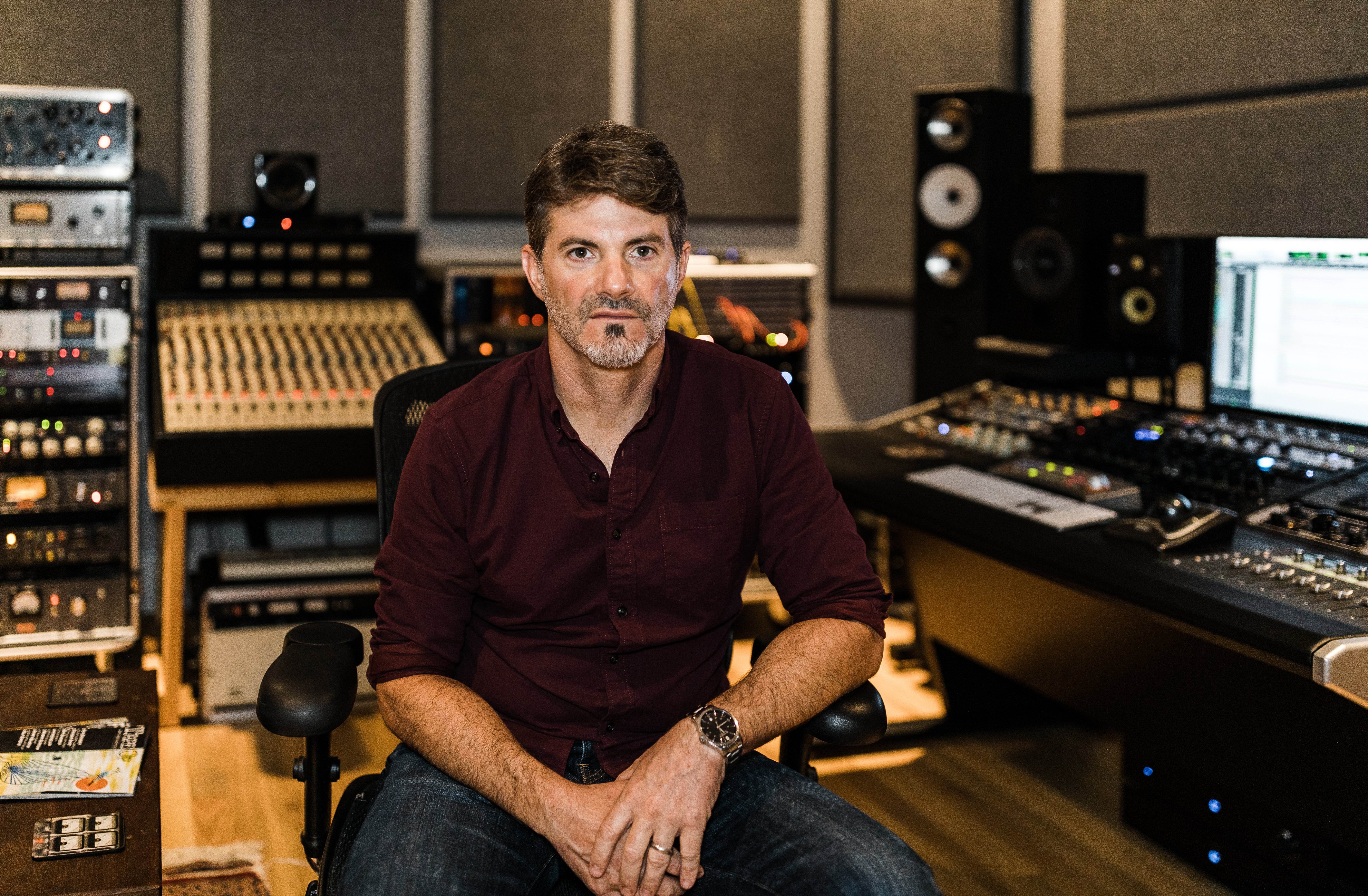 The acronym of LBT is confidential and ties in with King's wanting the space to feel inviting like you were opening the doors to someone's private home instead of it feeling clinical and profit driven. "I wanted a space that was truly personal to me and that in many ways you weren't hanging out in a commercial studio but rather in a home environment."

King says compared to commercial sized studios, LBT sits at about medium in size, which has allowed him to be a big part of the design. Jay Porter, Product Manager for Canadian based company Primacoustic developed the acoustic treatment plan, customised to space.
The 14'x15' control room's listening position is treated with a Stratus Ceiling Cloud and a set of Razorblade diffusers installed on the back wall. It has 6 MaxTraps (2 each in the rear corners and 1 each in front corner) and the walls are treated with Broadway panels. According to Jacquire:
"The new control room is the best personal space I've ever had for listening and working. It's very focused without a feeling of being constricted."
The main room of the recording space is 20' x 16' on one end and 14' on the other. The walls running along the length of the room are slanted at the roof, succeeding in making it a non-parallel surface. The acoustic treatment includes Nimbus clouds, Broadway panels of 2" and 3" thicknesses, MaxTraps, Cumulus corner traps, and Radiator panels. A 6' by 8' vocal/isolation booth and small iso room have also been treated with Primacoustic.
"The treatment has provided an excellent opportunity to have the space be sonically balanced and give it, based on the placements, a real variety of room tone. The room is punchy and focussed without feeling dead. The main room has a cohesive feel and has been impressive in the recorded results it has provided. The results have been nothing short of magical and I love working in my studio because of the sound I can get there."

Jacquire and his engineering team handled all of the installation.
"The whole system we put in place is really amazing. Given that these products are manufactured for general needs across many types of installs it's impressive that this quality of a product can be delivered in such effective and complete solutions."
To locate a Primacoustic dealer click here.
To speak to someone from our friendly Primacoustic team, click here.