Prominent theatre productions often span the globe, having multiple productions in various major cities of the world. Having this sort of breadth has its advantages, not least of which for giving production teams the opportunity to assess the equipment their using and change them when new benefits arise from advances in technology. One such example of this is in multi-award-winning sound designer Gareth Frey's experience on the set of Harry Potter and the Cursed Child in Melbourne.
"DPA's d:screet™ 4061 Miniature Microphones have long been theatre stalwarts because they sound great, are very tough and are small enough to hide on cast members," Fry explains. "I've been using the legacy version of these microphones for years, and we typically hide them in the hairline, on the forehead, so they are not visible to the audience."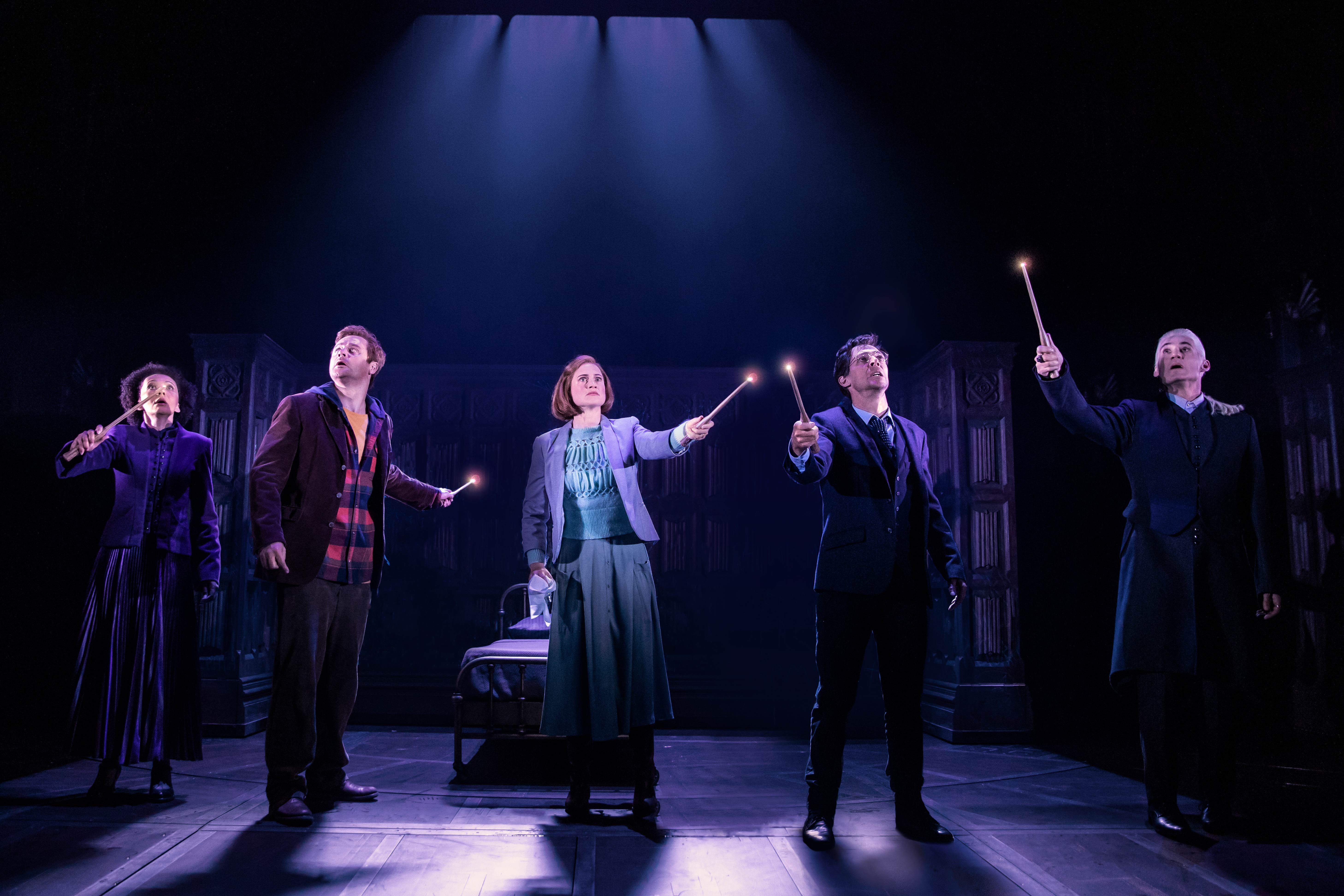 A year after the play opened in London in 2016, a second production was established on Broadway. During the year it has been running, DPA had launched its much-anticipated d:screet CORE 4061 Miniature microphones with 'CORE' amplifier technology. The crux of CORE's technology lies in its ability to minimise distortion and expand dynamic range, giving the microphones a crisper sound, from "the highest of the highs, to the lowest of the lows."

"For the Broadway production, I was keen to take advantage of technological developments to get the best possible sound out of the microphones," Fry says. "Then, when we opened in Melbourne, I was keen to make them as invisible as possible."

In a twist of fate, DPA Microphones launched their state-of-the-art, smallest ever 6000 series Sub-miniature microphones. This model boasts an incredible 3mm diameter, making them the smallest ever microphone ever released to the market.

Understandably, it takes months to prepare for a show in a new city, especially for audio, as there are many factors in a room that can contribute to the quality of audio output. Sometimes, sound engineers are required to tweak the system design so that it works with the acoustics of the venue's individual qualities.

"It's often better to make the show work with the venue than to try to force it to fit," Fry explains. "The changes are rarely major because what we have works really well. But we'll never turn down the opportunity to refine aspects of the show, and each new ensemble of actors brings something new to the show.

Often in theatre, we're trying to balance the need for vocal reinforcement, without it being immediately obvious that we are doing vocal reinforcement. Not always – it does really depend on the style of the show."

Common mic placement for theatre productions is in the hairline as it's close to the source of audio without being too visible. The microphone capsule and cable are coloured to match the actor's hair colours and the back of their neck. It can be equally as beneficial to fit two radio microphones on a performer, in case one fails.

"Radio mics get bashed, dropped, sat on and jumped on," Fry adds. "There's a lot of stress on the cable connectors, not to mention plenty of sweat, makeup and hairspray around the place. It's a hard life for a radio mic."

Fry is over the moon with the new DPA d:screet 6000 Series, both in quality of sound, robustness and design.

"They are so tiny that they just disappear. With a 4061, if it isn't well hidden you can definitely see a microphone, especially if you are double miking, but with these, you just mistake them for a small mole. They are effectively invisible. The actors prefer wearing them too because they are less obtrusive."

Fry says that often during the preview period his team will notify him if microphones are visible on the actors.


"Since switching to d:screet 6061 mics I've had significantly fewer notes," he says, "Plus they sound as great as the original 4061s – and they are incredibly water resistant. In the past, if you have a scene where the actors come in to contact with water you have to go to extreme measures to protect the microphones or use something like a heavy duty d:screet 4661, but the IP rating on these makes them seem impervious to water."

Aside from his contribution to the San Fransisco and Hamburg productions of Harry Potter for 2019 and 2020, Fry has also opened an adaptation of the best-selling novel, Alys, Always, at the Bridge Theatre in London. Again, the cast is miked up using DPA 6061 microphones, this time utilising the Sony DWT-B03R mini digital transmitters. His book Sound Design for the Stage has just been published by Crowood Press. You can find out more about that here.
To locate a DPA dealer click here.
To speak to someone from our friendly DPA team, click here.