Modern day TV's may look very smart with their ultra thin screens, but they leave very little room for good sounding speakers. Upgrading your TV audio with a soundbar is a very common solution, but finding a soundbar that has both superb sound and excellent looks is not quite as common.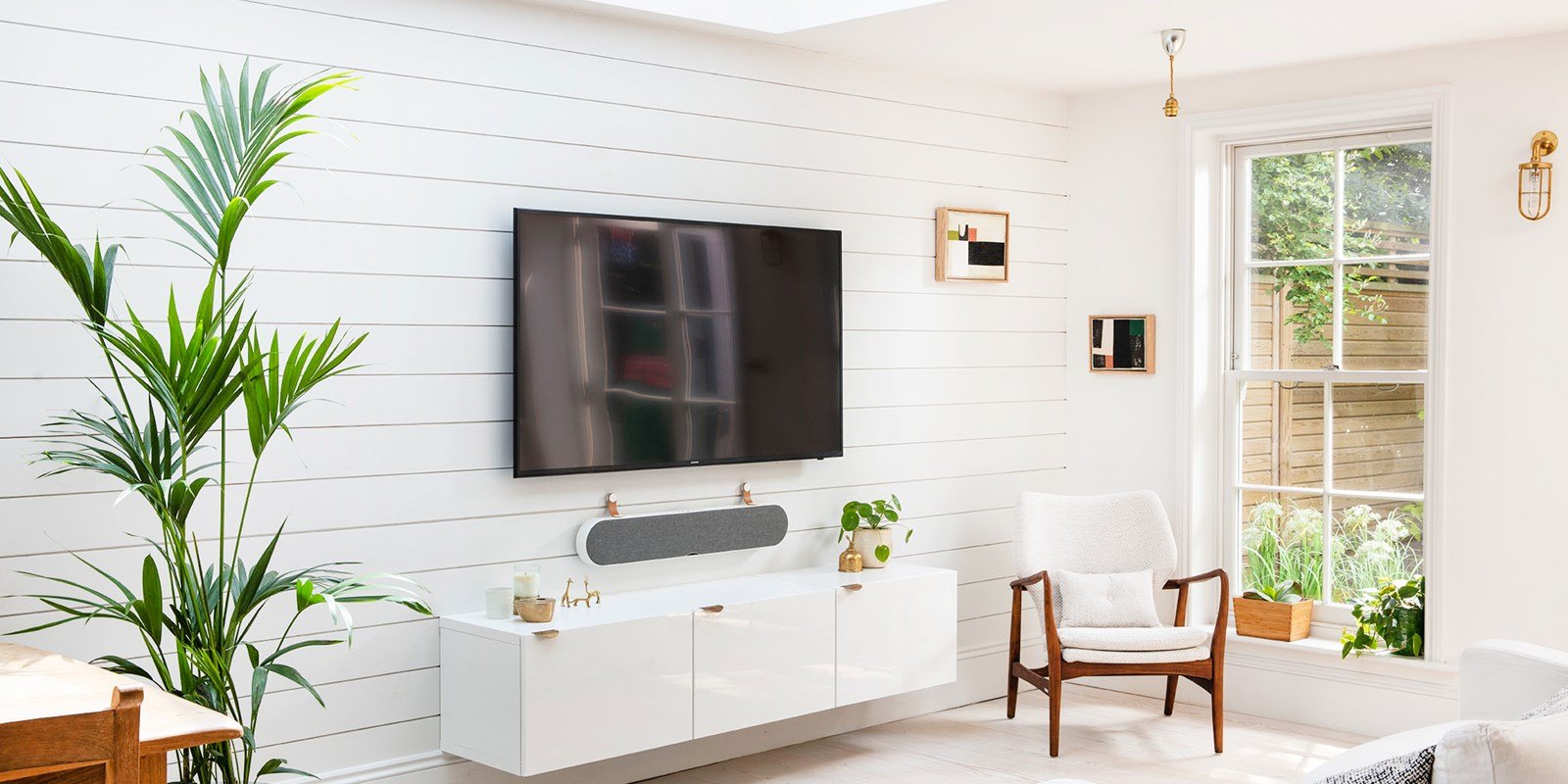 The DALI KATCH ONE combines superior audio reproduction with a fresh and great looking design. Despite its compact visual appearance, it delivers TV and music audio powerful enough to fill even larger living rooms. With an impressive 10 built-in drivers, the KATCH ONE has ample moving surface area, and when combined with its 200 watts amplifier system, it has the power to deliver the audio pressure that is needed.

With several smart and elegant solutions for mounting or placing, the KATCH ONE will blend in perfectly with any TV setup. The leather strap wall mount with built-in cable management completes the unique look of the KATCH ONE. The rear wall mount offers a sleek and elegant mounting solution, and if wall mounting is not possible, the included feet make it possible to stand the KATCH ONE on any surface.

The DALI designed drivers and amplifier adhere strictly to our sound design principles, reproducing the audio just like the creator intended, whether it be watching the evening news, an action movie or listening to music. To accommodate this even further, the KATCH ONE offers the option of two sound modes, making it possible to get the best out of any performance.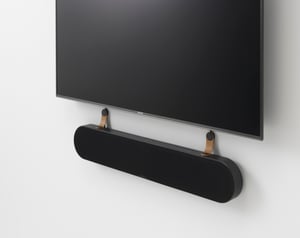 The soft dome tweeter ensures that voices are kept clean, detailed and easy to understand. The four large passive drivers work with the four active woofers to help deliver surprising bass performance for the perfect movie experience. Should the room demand even more bass performance, a subwoofer can be connected, extending the deep bass even further.

DALI KATCH ONE offers a wide selection of inputs, ranging from HDMI, 2 x Optical, Analogue, and also includes Bluetooth (AAC and aptX) allowing the KATCH ONE connect to any TV or audio system. You can use the included remote handset to control every aspect of the KATCH ONE, or you can connect your TV via HDMI (CEC) and simply use the TV remote to regulate the volume of the KATCH ONE.
To locate a DALI dealer click here.
To speak to someone from our friendly DALI team, click here.