Explore the world of video conferencing with the latest technologies from Amber Technology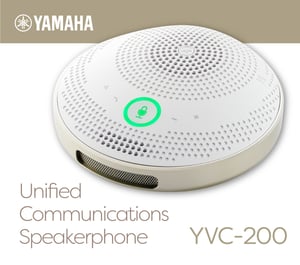 COLLABORATE FREELY ANYTIME, ANYWHERE

YVC-200 PORTABLE USB AND BLUETOOTH® SPEAKER
PHONE
The YVC-200 is a Portable USB and Bluetooth® speakerphone that enables intelligible and reliable remote communication no matter where you are. From casual meetings to discussions for creating ideas, the YVC-200 provides a productive remote conversation with simple connection to your devices.
Download brochure
Download datasheet
---


UNBOX, UNFOLD AND CONNECT WITH AVER
CAM340+
LEARN MORE ABOUT AVER'S LATEST TECHNOLOGIES FOR ROOM CONFERENCING.
Aver CAM340+ allows freedom to collaborate anywhere. Start a next-generation video communication experience from your huddle and small conferencing rooms.

Learn more
Watch video
---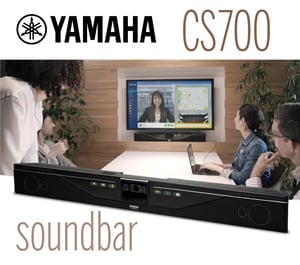 VIDEO AND SOUND COLLABORATION MADE
EASY WITH CS-700

YAMAHA CS-700 ALL-IN-ONE COLLABORATION SYSTEM
The Yamaha CS-700 combines ultra-wideband audio with high-quality video to fulfill video, audio, and collaboration requirements in one simple, wall-mounted system addressing all communication and collaboration requirements of the huddle room.
---
AVONIC AV-REC200 RECORDER AND ENCODER
THE IDEAL SOLUTION FOR RECORDING AND WEB/STREAMING
The Avonic AV-REC200 is the ideal standalone USB/ SD Card recorder and web/streaming device. Users can simply connect an HDMI or SD/HD-SDI input and in a few simple steps,
they will be streaming and/or recording.
---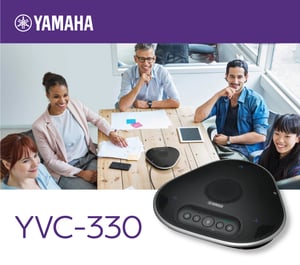 SOUND QUALITY FOR MEETINGS AND CONFERENCES

YAMAHA YVC-330 USB AND BLUETOOTH SPEAKERPHONE
The YVC-330 USB and Bluetooth speakerphone solves the problem of finding vacant rooms for spontaneous meetings. The innovative SoundCap technology converts the audio of open workspaces into a clear and natural signal that is almost as good as being in a quiet meeting room.
---
EXPERIENCE AMAZING, LIFE-LIKE SHARP, CRISP IMAGE QUALITY IN EVERY DETAIL
Featuring an elegant design with a narrow bezel and slim profile making it ideal for a multitude of digital signage applications, including retail, education, corporate meeting areaA.

Hitachi DS55MU01 - 55" Commercial MonitorHitachi DS65MU01 - 65" Commercial Monitor
---