With only a few weeks out, we're excited to announce our involvement at the Melbourne Guitar Show 2018, the southern hemisphere's largest guitar show! With interest growing year on year, we're expecting to welcome over 5,500 people to Caulfield Racecourse at the 2018 show.
You'll find us at stand 7 - 9 on the ground floor, sampling exciting new product launches and demos. Bring along your guitar to try out our TC Electronic pedals or Radial switchers or check out our Warwick bass guitars.
Brands we will be showcasing:
TC Electronic
TC Helicon
T-REX
Warwick
Framus
Cioks
Radial Engineering
Tonebone
Rockboard
Proel
Ampeg
Jet City Amplification
Lunastone
G Lab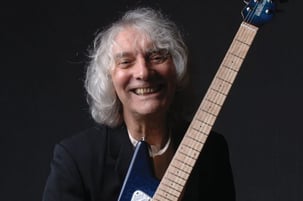 "After an awesome show last year, we're looking forward to continuing the tradition the show is creating." Says AMA Executive Officer Rob Walker "We're very pleased to present Albert Lee on his 75th birthday tour, as well as the usual host
of wonderful players we present." Running over the August
4 - 5th weekend, the show will host a number of other world-class artists, including the iconic Phil Manning, Nick Charles
and Bob Spencer.
Dates: 4 - 5 August
Time: 10am - 6pm (Saturday), 10am - 6pm (Sunday)
Location: Caulfield Racecourse - Gate 22 Station St, Caulfield East VIC 3145
Tickets: Click here
NB: There will be no storage facilities provided at the show. Any instrument that is brought will be tagged and you're required to carry it around with you.