Amber Technology wishes to invite you to learn about the ground breaking technology of the Williams AV - Convey AI Real-Time Language Translator at an exclusive Webinar on Thursday May 28, 2020 at 11.00am AEST Canberra, Melbourne, Sydney.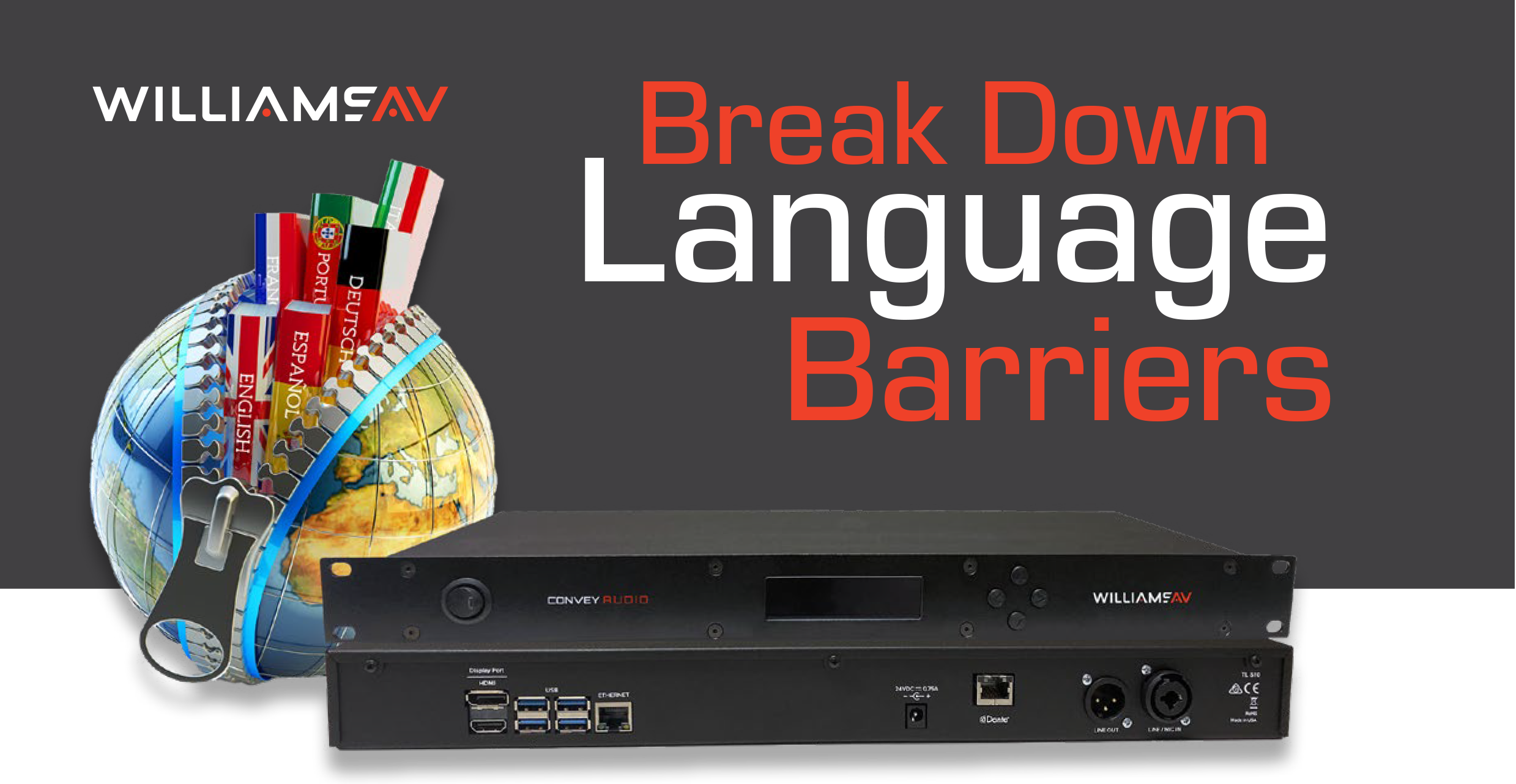 When: May 28, 2020 11:00 AM Canberra, Melbourne, Sydney
Topic: Williams AV - Convey AI Real-time Language Translator

Register in advance for this webinar:
After registering, you will receive a confirmation email containing information about joining the webinar.
---
Webinar Speakers:
Per Persson (VP of International Sales @Williams AV)
---
Convey
Listening is more than just hearing someone, it is about understanding them as well. And sometimes, understanding simply must come from communicating in the same language. With that in mind, Williams Sound is reinventing the art of listening with the introduction of the new Convey room translator. Convey was designed to enable integrators to easily add translation technology to an audio system design.



To locate a Williams AV dealer click here.
To speak to someone from our friendly Williams AV team, click here.