Introducing ZH506 a bright, robust and reliable laser projector, ZH506 is the first projector in the world compatible with 4K and HDR, focusing on its brightness, world's smallest and lightest compact design and useful vertical lens shift in the 5,000 to 6,000 lumens class, the ZH506 is offering best value for the entry professional installation market.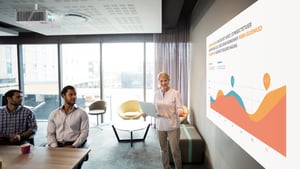 ZH506 allows images to be projected over a full over a full 360° range along the vertical axis, including reproduction on a ceiling or floor. This projector can also be placed in portrait mode for applications such as digital signage or for tall thin projection areas.
In situations where only absolute darkness is required, this projector can provide a total blackout that functions like mechanical shutter. The change between normal projection to a total black image and vice versa is instantaneous,


This projector features quick start-up and shutdown and reaches full brightness quickly. To maximise energy saving it also includes a 'pause projection' feature where the light source can be completely shut off. Unlike conventional lamp based projectors, the laser- light source requires minimal cool-down time.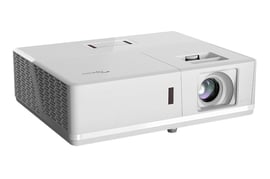 The ZH506 is the perfect solution for businesses, conference rooms, higher education, auditoriums, exhibitions, digital signage, entertainment venues, projection mapping, and simulation. Compact size and light weight makes only one man for installation possible, minimise your labor cost, more easy on set up.

The colour matching system, combines accurate measurements across multiple projectors creates seamless blends every time.
ZH506 Specifications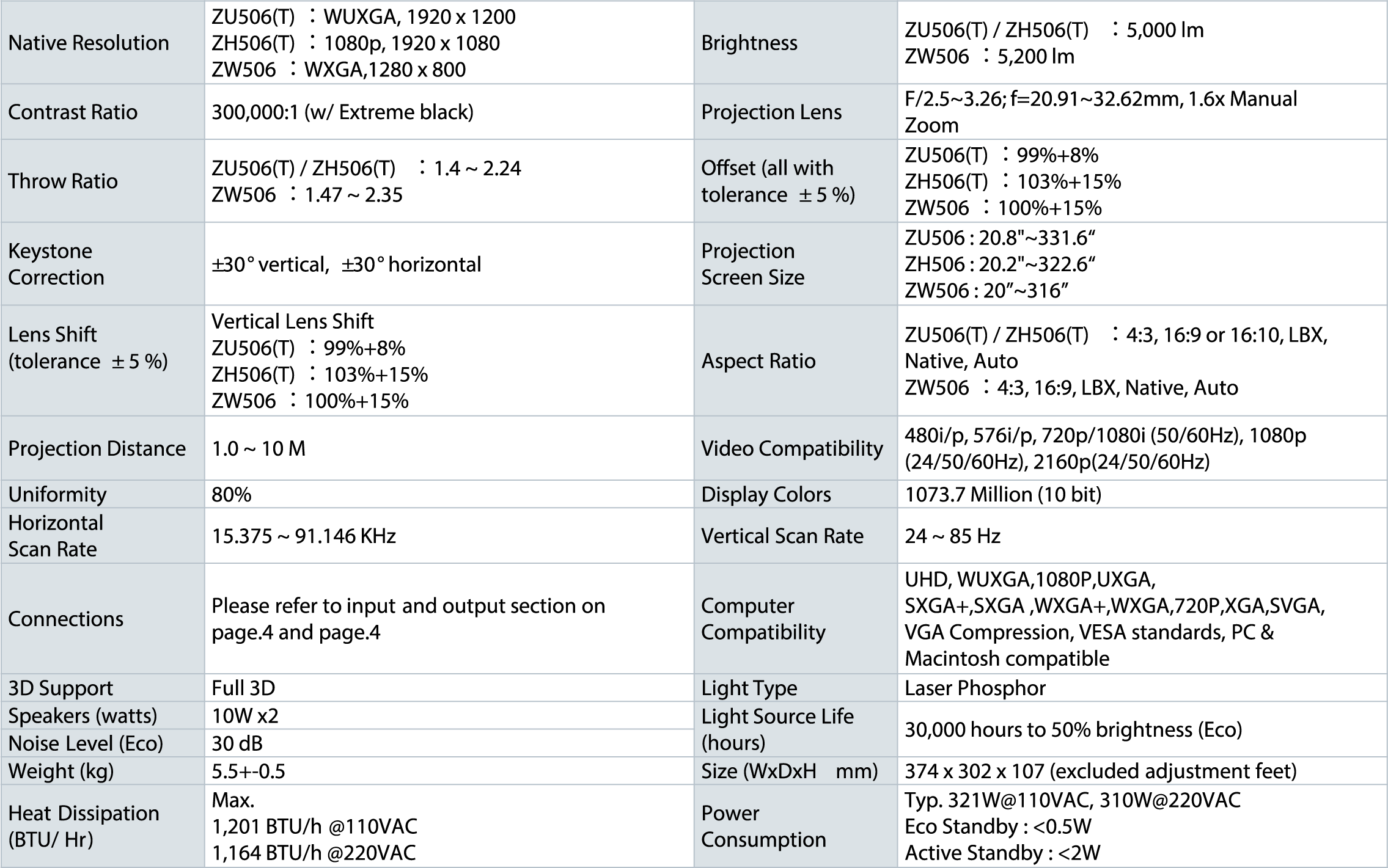 To locate a Optoma dealer click here.
To speak to someone from our friendly team, click here.