Iconic Framus band Alice in Chains has recently launched a collaboratively designed and built signature guitar with Framus and Metropoulos Amplification, after a five-year hiatus from writing and producing. As with all Framus guitars, the stunning Seymour model comes with renowned Seymour Duncan pick-ups and is equipped with a contoured mahogany body with AAA flamed maple top and quilted maple inlays and set-in mahogany neck.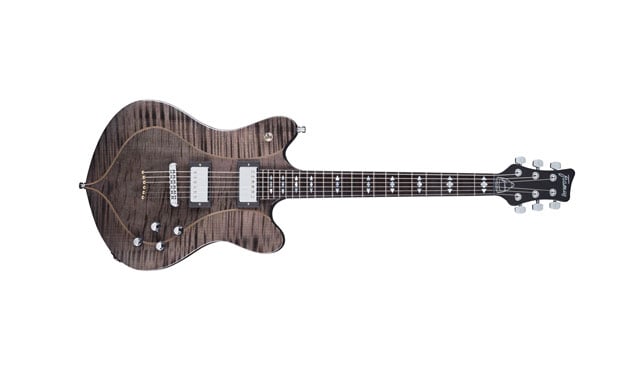 The bands Co-lead vocalist Will DuVall shared his experience with online publication Premier Guitar. "It's the result of working with Framus for about five or six years. Every year I'd go out to NAMM and Marcus Spangler and Hans-Peter Wilfer would say, 'When are you going to come up with a guitar that you designed?' Every year it was a running topic. But one day, I was in a hotel somewhere, and I got out the stationery and started doodling around. I thought, "This is pretty cool. This is worth showing Marcus." So I sent it and we went back and forth a little bit dealing with technical and engineering things. And the end result is the Talisman. It's something that, from the first sketch to the guitar that I'm playing onstage now, I was involved in every step, and very proudly so. I went traditional in terms of my particular guitar that I'm playing. It's a mahogany body with a maple cap, like a Les Paul. I just wanted something that was slimmer, sleeker, and my own personal take on it."
To read Will's full interview, click here.
Alice in Chains has announced an Australian tour, with dates to be confirmed. The band is currently touring the US before going on to perform in Europe and Canada.
Keep an eye on finalised tour dates here.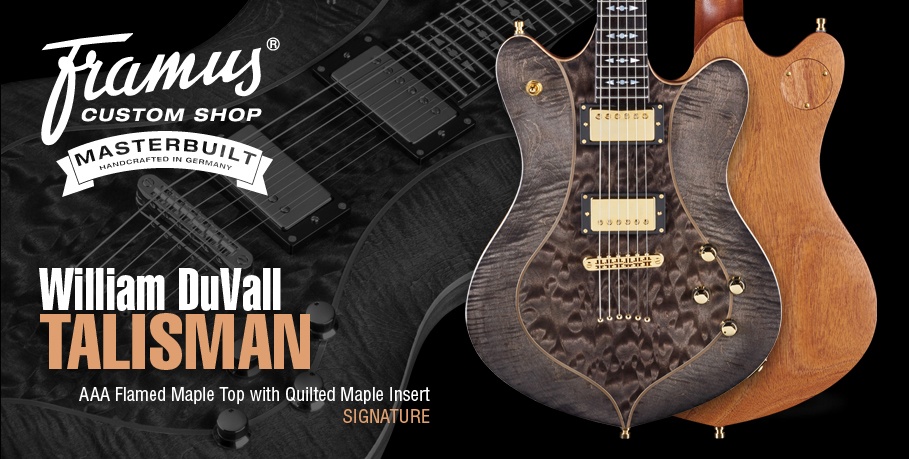 To locate a Framus dealer click here.
To speak to someone from our friendly Framus team, click here.